Our Gosford service operates from rooms on Etna St, just down the road from Gosford Private Hospital. Appointments are available within 2 weeks of referral, and operating lists are held regularly at Gosford Private Hospital. Megan, our dietician consults regularly from the same rooms.
Megan Cusack
Accredited Practising Dietitian
BAppSci, GradDipDiet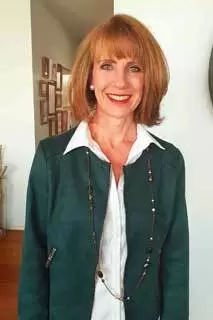 Megan is the most experienced weight loss dietician on the coast. She has been a dietician since 1990 and has worked in weight loss since 2006. You will visit her both before and after your surgery. She will provide you with support and instruction on the VLCD (Very Low Calorie Diet) you need to be on before your surgery. She will then work with you to help tailor your diet after surgery, as you transition to eating a normal healthy diet. She will be an outstanding source of information and help for you on your weight loss journey.
Elizabeth and Fiona
Our two fabulous receptionists will be your first contact when you phone the rooms. Our patients find them wonderful and compassionate, and they will help you book your appointments and navigate the complicated paperwork that sometimes needs to be done.